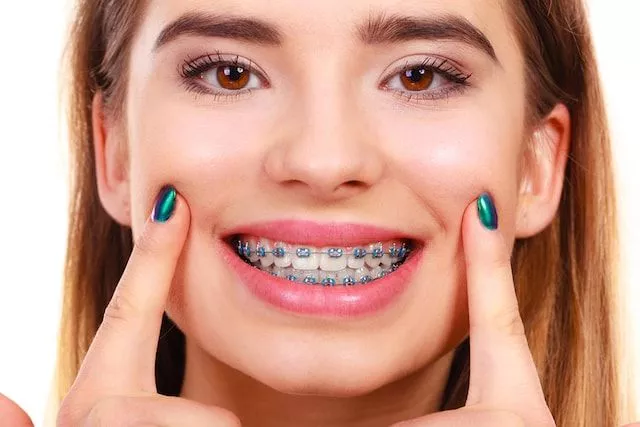 When you decide to get dental braces, be it metal, ceramic, or clear braces in Singapore, it's wise to prepare yourself for the process. There are general guidelines before, during, and after you get them, that you need to abide by to ensure the entire process proceeds smoothly. If this is your first time getting braces, then you're in luck!
We'll share some of the essential guidelines that can help you to get ready and ensure you take exceptional care of your teeth during the treatment process.
Getting Braces: Before 
Food
One of the most important factors to ensuring your teeth are in their best condition before visiting a good orthodontist for your braces is the food that you eat. There are certain foods that can damage your braces if you eat them when your braces are fitted in, so it's best that you indulge in them as much as you want before the treatment.
Some of these foods are:
Chewy foods such as toffee can damage the braces' brackets, so eat them before getting braces.
Fruits and vegetables that are hard and crunchy, like carrots and apples.
The bits and pieces of popcorn can get stuck in between your braces and be extremely difficult to clean.
Pastries with hard crusts, such as pizzas and certain types of bread.
Dental Checkup
Routine dental checkups differ for everyone depending on their oral hygiene practices and also what their dentists advise, but generally, a checkup should be done every six months to a year. This is especially important when getting braces as you'd want to make sure your teeth are clean before getting your metal or ceramic braces in Singapore fitted.
Going for a Scaling and Polishing treatment and also getting any required fillings should be done leading up to the braces appointment, and be sure to brush and floss your teeth thoroughly so your teeth and gums are in the best condition on your appointment day.
Getting Braces: Actual Day
The day is finally here and you're a bundle of excitement and anxiety. Regardless if it's traditional metal braces or contemporary Invisalign braces in Singapore, you may wonder how they might look and feel on you. It may help to keep in mind that when you have straight teeth, all the struggle during the treatment will be worth it.
There are some things you can do during the actual day of getting your braces that may help ease your nerves:
Clean Your Non-Braces Teeth One Last Time
A special bonding cement will adhere to your teeth during the braces treatment, and in order for the orthodontist to achieve this correctly, you need to make sure that your teeth are plaque-free. You can clean them gently right before the visit just to make sure they're ready.
Taking a "Before Braces" Selfie
Part of the concerns around getting braces is being self-conscious about your teeth, but if you take a selfie to memorialise your teeth before the braces correct them, you can also take an 'after' photo when the treatment is done. Also, you can take progress pictures to see how your teeth are being positioned gradually.
Getting Braces: The Day After
 The day after you get your braces comes with a lot of minor changes to your daily lifestyle and habits. These habits are important for you to develop as you want to avoid paying additional costs for a new set of braces.
Have Pain Relief Within Reach
Discomfort and pain are common during the adjustment period of braces; therefore, to make the experience more tolerable, you're often advised to have over-the-counter painkillers whenever you feel unbearable aches or soreness.
Get Used to Brushing After Every Meal
Getting food stuck in your braces is almost unavoidable, and it will help in caring for both the braces and teeth if you start brushing after every meal. This is to prevent any accumulation of food that can attract bacteria and cause decay or gum disease.