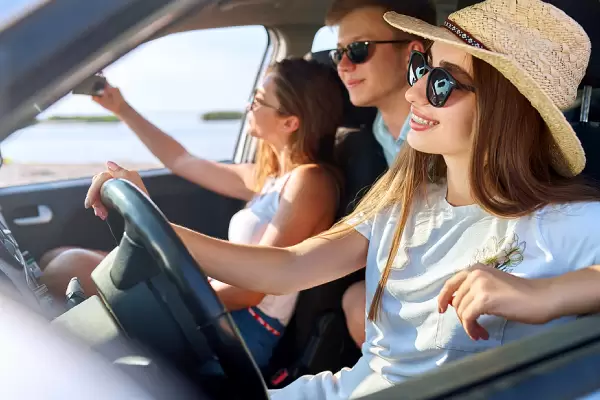 After months of being buried in your work, it is tempting to take a break and get some rest. With COVID-19 still a concern on Singaporeans' minds, many have turned to staycations to get away from the hustle and bustle of work.
As those with braces can attest, going on a vacation can sometimes throw a wrench into a person's hygiene routine.
Although your main priority is to unwind and destress, you can't help but be distracted by the concerns surrounding your braces for the entire trip, which can make it less enjoyable for you.
Regardless, with proper care and continuous maintenance, you can avoid any problems that can ruin your planned trip. Let us show you how you can take care of your braces while you are on a staycation so that you can enjoy your quality downtime.
Schedule a checkup before your staycation
No matter how careful you may be, there is always an off-chance that something could go wrong with your braces. Whether it is an archwire breaking or a bracket coming loose, these common issues can easily disrupt the fun you are having.
It is advisable to visit your dentist for a checkup before a long staycation to reduce the risk of an orthodontic emergency during your holiday.
Pack all the dental essentials

Before embarking on your staycation, you should ensure that you have packed all of your dental care equipment and supplies. In addition, do check that you have a sufficient amount of said supplies, so that you don't run out of them in the middle of your holiday!
Start with the basics, such as your toothbrush, toothpaste, mouthwash, and dental floss. After checking these items off the list, you can move on to the more specialised tools, like flossing sticks, floss threaders, and dental wax.
Additionally, if your braces require elastics, make sure to stock up on them as well. Lastly, you may want to consider bringing a small packet of orthodontic wax to hasten the healing process of the soft skin in your mouth whenever they become irritated by your braces.
Quick advice on maintaining your braces during the staycation
Being on holiday is no excuse to skip your dental cleaning routine. It is crucial to brush your teeth after every meal or rinse your mouth well with water if you're not able to. Don't forget your flossing regime at night, no matter how tired you may be.
Furthermore, it would be best to be mindful of your diet even when you are on your staycation. For example, refrain from crunchy or sticky foods during your holiday as they can damage your braces.
Consider using Invisalign braces
If you find metal braces to be a hassle when going on holiday, you may want to consider switching to Invisalign braces. These braces are noted to be more comfortable for the wearer than conventional braces. Additionally, you can remove them during your meals or when brushing your teeth.
Conclusion

With proper care and maintenance, you need not worry about your braces holding you back from enjoying your staycation to the fullest.
However, if you suspect something unusual, it is advisable to schedule an appointment with your dentist right after your mini-getaway to ensure that everything is in proper order.
From Invisalign to metal braces in Singapore, do consult a dentist for advice on handling any orthodontic emergency that may occur during your holiday.