Teeth Whitening Price And Options
Teeth whitening is a standard yet popular cosmetic dental procedure all around the world, including in Singapore. The process involves the removal of teeth stains to help improve the teeth colour as well as achieve a healthier and brighter looking smile. If you think that your smile has been lacking some shine and sparkle, perhaps it is time to consider going for teeth whitening. After all, a brighter smile offers a boost in confidence and helps to give an excellent first impression. There are many dental whitening options available, each using a different method and providing different results.
What causes teeth discolouration?
There are several key factors contributing to teeth discolouration or stains, including the consumption of drinks such as coffee and tea, or smoking. There are three types of teeth stains:
Extrinsic (External) Teeth Stains happen when the external layer of the teeth, known as the enamel, is stained. This occurs as a result of several factors, such as:
Diet: Frequent consumption of coloured beverages like red wine, tea, coffee, and cola, and chewing of betel nut can lead to teeth stains. Some fruits like jackfruit and mangosteen can also stain the teeth.
Smoking: Tar and nicotine cause the part of your teeth above the gum line to stain, resulting in your teeth appearing yellowish-brown.
Poor dental hygiene: The accumulation of oral calculus and bacterial plaque due to the lack of good oral hygiene practices causes your teeth to discolour between brown, black, grey, or yellow.
Environmental factors: Excessive use of some products that contain chlorhexidine, such as mouthwash and toothpaste, can result in the discolouration of the teeth.
Extrinsic teeth stains can only be removed through polishing and scaling.
Intrinsic (Internal) Teeth Stains occur deep within the tooth structure, which may involve the enamel, dentine or cementum. These stains cause your teeth to turn grey, brown or yellow, and are significantly harder to remove. Regular scaling and polishing is not sufficient to remove such stains. General causes of intrinsic teeth stains are:
Antibiotics: When growing children are given certain antibiotics, such as tetracycline, stains will form in their developing teeth; these stains persist when they grow up.
Dental trauma: The teeth can discolour from the inside out when there is internal bleeding within the dental pulp after sustaining injury; the blood then decomposes, forming a bluish-brown hue.
Dental caries: Tooth decay causes the teeth to discolour. Dentists routinely check for areas of tooth discolouration to spot signs of tooth decay.
Genetic: A small percentage of individuals suffering from certain congenital issues may, as a result chemical and structural changes, show signs of discoloured teeth.
Environmental: Excessive levels of fluoride in the water supply can result in fluorosis, with its characteristic discolouration of the tooth enamel. If severe, fluorosis results in pitting and grooving of the enamel surface.
Intrinsic teeth stains can be treated with dental veneers to conceal the stains.
Age-related teeth stains are a natural process of ageing. It happens when darker layers of dentine are laid down in the pulp. The darker layers show through the enamel, causing our teeth to appear stained.
Depending on the depth of the age-related teeth stains, and degree of tooth damage from fractures, tooth wear and fillings, the treatment will range from teeth whitening to dental veneers or crowns.
Types of teeth whitening treatment options
Scaling and polishing: Recommended to do this twice a year. The dentist will scale and polish the front and back surfaces of the teeth to remove the build-up of stains. This ensures oral health, reducing the development of gum disease, dental decay, and gingivitis. The price of this teeth whitening procedure may cost anywhere between S$100 and S$180.
In-office teeth whitening: Before the start of the treatment, routine scaling and polishing is conducted to maximise the contact between the whitening gel and your teeth. The application of whitening gel on your teeth will then be "activated" by the dentist using laser light. Depending on the severity of your teeth discolouration, you might need to go for multiple sessions. However, each session lasts only one hour, and you might see immediate results. This teeth whitening procedure price may cost from S$1000.
Take-home whitening kit: An alternative to doing it at the dental clinic is the use of a take-home whitening kit. Dental impressions are taken to produce customised dental trays for your teeth during the first dentist visit. At the second visit, together with the whitening gel, your custom-made trays will be given to you. You will be recommended to whiten your teeth with bleaching gel anywhere from 30 minutes to two hours a day, depending on the concentration of the whitening gel and the extent of your teeth discolouration. This kit may start at a price of S$500, with separate charges for the tray and whitening gel refills.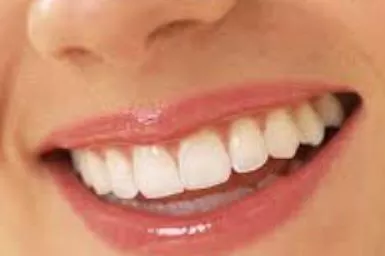 At BigSmile Dental, we understand that an attractive smile helps to build confidence. Hence, we strive to provide solutions to help individuals in Singapore regain their confidence while flaunting those pearly whites! So, what are you waiting for? Call us at 6734 0007 to set up an appointment with us today! Our team of dental experts can better assess your current condition and discuss with you the proper treatment plan and teeth whitening price!