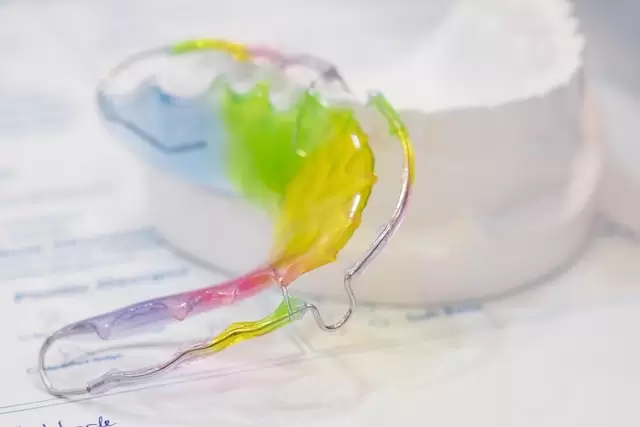 Treatment with orthodontic braces takes up a lot of time and dedication, so it's no surprise that many patients will be excited when it's time to finally take them off. Unfortunately, we have to burst the bubble for you because you have not reached the end of the road yet. Braces instalment in Singapore is just your first step in your orthodontic treatment; for it to be truly successful and effective, you will need to maintain the achieved results with retainers.
Maintaining a great smile is not an easy feat, but it's not impossible. Below, we will explain what retainers do and why they make up a huge part of orthodontic treatment.
What are Retainers?
An orthodontic retainer is a custom-made device that is specially constructed and designed to fit the patient's mouth. They either come in the form of a plastic or metal appliance and are used to cover the outside surfaces of the teeth. Dental technicians will typically make retainers by using a certain type of mold after the treatment is completed.
How Do Retainers Work?
While braces are used to straighten the teeth, retainers, on the other hand, help to maintain the finished job after the braces are taken off. Retainers hold the teeth in their position, whether it is after surgery, braces removal or any other method of re-aligning teeth. These appliances help to stabilize the teeth, to let the bones and gums adapt to the changes that occur after putting on braces.
The Different Types of Retainers
There are mainly two types of retainers, removable and fixed retainers. Below, we have put together a few of those most common retainers that many orthodontic patients use.
Removable Retainers
Hawley Retainer
This is one of the most common types of removable retainers that many people wear. It comprises an acrylic piece that is constructed to adapt closely to the roof of the mouth, with a metal wire that surrounds the anterior teeth and put them in their position. The metal wires can be adjusted to complete the treatment and still allow you to continue the minor movement of the anterior teeth when needed. Other advantages include it being robust and rigid, easy to make and it is able to add on a prosthetic tooth should you ever need one.
Essix Retainer
These retainers are perfect for those who prefer their retainers to be less noticeable as it has a similar look and design to an Invisalign aligner. Though Invisalign braces cost in Singapore is not cheap, it is still a pretty sought-after braces type among many because of the countless benefits it provides. Essix retainers are completely clear and virtually invisible to one's eyes, so if you don't want your retainers to look too obvious, you should go for this type of retainers as they have the same properties as Invisalign braces.
Fixed Retainers
Also known as bonded retainers, this type of retainer makes use of a thin wire that is placed across the lingual (behind) surface of the upper or lower front teeth which is fixed into place. As the wire stretches across the teeth, it's crucial for you to maintain the same level of dental care that you used while you had braces.
Why Do Orthodontic Patients Need Retainers Even After Braces?
Retainers are especially important after you remove your braces as they are used to firmly hold your teeth at their new positions. Without the use of a retainer, the teeth will keep finding a way to migrate back to their previous positions. The retainer helps to prevent any teeth-shifting from happening and helps to "retain" them in their current positions. Similar to braces, retainers also help to address medical problems that may be experienced by orthodontic patients. Some of these medical issues include speech impediments, tongue thrust, temporomandibular disorder (TMD) and many others.
Retainers are as important as your braces, so make sure you get them from a good orthodontist in Singapore. You shouldn't compromise on your retainers even after you have removed your installed braces. They are vital for keeping your teeth straight and healthy, and for a couple of other medical reasons too!