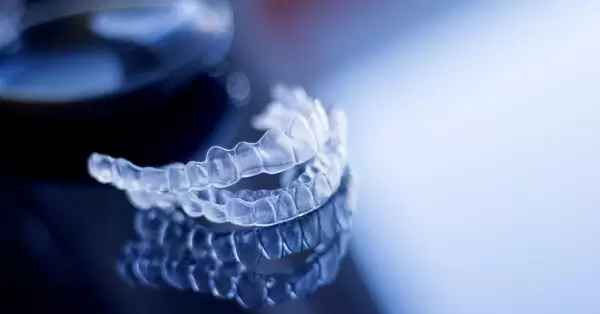 Have you ever wondered why clear or Invisalign braces are so widely appreciated?
Clear or Invisalign braces are the modern alternative to metal braces. They are most wanted for their near invisibility that hardly affects the user's appearance.
These braces are a leading line of clear aligners designed and manufactured by Align Technology since 1999. They come in sets and must be used in a specific order.
Functionality
Invisalign braces provide a system of customised aligners to treat irregular teeth and apply gentle pressure like metal braces. The reason why patients who prioritise appearance prefer Invisalign braces is because they are almost invisible and more comfortable than metal braces.
Invisalign braces are removable clear aligners made from medical grade plastic that are transparent and customised to treat your teeth. Each Invisalign aligner works by gradually adjusting each tooth to a specific position, working as a set.
Patients don't have to be worried about their appearance as Invisalign braces are virtually invisible and hard to notice. They generally won't affect your appearance at all!
Pricing
In Singapore, Invisalign braces costs are higher than regular metal braces. The prices of braces can range from $450 to $8,800; however, they can vary from patient to patient.
Braces instalment is unique to each patient due to different teeth condition and how much treatment is needed to correct them. Therefore, if longer treatment is required, your braces would cost more and vice versa.
'Affordable braces in Singapore' can be interpreted by whether or not they are a good investment for you.
Invisalign braces are a good investment for patients who are worried about their appearance. Remember, they aren't just more invisible, they also feel more comfortable in comparison to metal braces.
Usage
Invisalign braces are removable, and this makes them very different from metal and ceramic braces.
You can easily brush and floss, eat your favourite foods and even clean the braces themselves.
If you also feel like eating noodles or chewing gum, you can do so without the risk of them getting stuck between your teeth and braces!
Invisalign braces offer easy usage for patients and are comfortable for wear. Unlike metal braces, they do not cause any irritation or rubbing against your gums and cheeks.
Conclusion
Invisalign braces are definitely worth your time and money. They have the same functionality as metal braces but don't ruin your appearance. They may cost more but are a good investment that can be considered affordable. They offer easy usage by being removable braces.
Having a good orthodontist in Singapore is just an added bonus. He or she can ensure that your entire journey is comfortable and worth it.
With Invisalign braces, you can achieve that perfect smile while still feeling and looking your best every day!