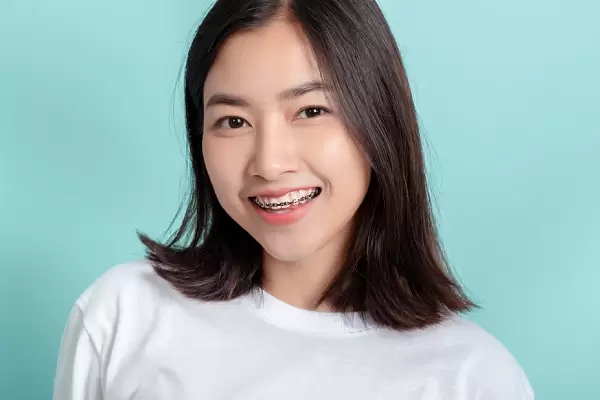 Taking the plunge and deciding to get braces is a decision that is sure to net you the perfect smile you have always wanted. However, you may find the first week after installing your braces to be disconcerting. That is because you are still getting used to having a foreign material, such as ceramic braces, in your mouth.
Once you get through the first week, you will find it significantly easier to adjust to your braces. In the meantime, let us share four practical tips with you to help you acclimate to this new sensation so you can feel more comfortable with your braces.
1. Learn what you need to know before leaving the dentist's office
After the braces are installed, don't leave the dentist's office without getting briefed on how to take care of them. Listen carefully and keep the maintenance instructions in mind. If you are confused about any specific step or have any lingering question to ask, don't hesitate to consult your dentist.
Once you have learned everything you need to know, do a final check on your braces. Run your fingers and tongue in your mouth to ensure the braces' wires are not extended into areas that can cut your cheeks or tongue. Finally, check your dental supplies and make sure you have sufficient dental wax, elastic bands, and cleaning aids to last you till your next appointment.
2. Rinse your mouth with mouthwash
It is common to experience irritation after getting your new braces. This discomfort is caused by the braces' brackets or wires rubbing against the sides of your mouth, leading to abrasions.
If you do experience this side effect, you should consider rinsing your mouth with an antiseptic mouthwash. You may use 5 to 10 ml of mouthwash to rinse  your mouth for 30 seconds, making sure the solution reaches the area of injury. Repeat this process 5 to 6 times a day, and it will help relieve your pain, prevent infection, and allow the abrasions to heal faster.
3. Prepare to adjust your diet temporarily
Your teeth may be sensitive during the first week of getting your braces. Therefore, it's highly recommended to stick to soft food, such as soup, mashed potatoes, and pasta for at least the first three to four days. You will require time to adjust to your new braces, and eating crunchy, chunky or sticky foods can cause problems to the braces, since your first wire is likely to be a thin flexible wire.
After this initial adjustment period, the sensitivity will diminish, and you can gradually return to your regular dietary habits. However, your dentist would have informed you of a list of foods to avoid. It is recommended to follow their advice until after your braces are removed.
4. Pay more attention to your oral hygiene
It is paramount to follow a strict oral hygiene routine after getting your new braces. Use the toothbrush provided to clean your teeth after every meal, and make sure to floss afterwards to eliminate any remaining food scrap trapped in them.
Conclusion
It is natural to feel a little uncomfortable during the first week of getting your new braces. However, you will soon acclimate to having this dental device in your mouth. With the help of our practical tips, we are confident you will barely notice them soon.
If you are still experiencing issues with your news braces after a few weeks, you may wish to consult your orthodontist, who can advise you on the various actions you can take to ease your discomfort. Alternatively, you may want to consider switching to Invisalign braces as they are free of any wire or metal brackets that you may find intrusive. They are also easily removable, which makes it easier to take care of your oral hygiene.