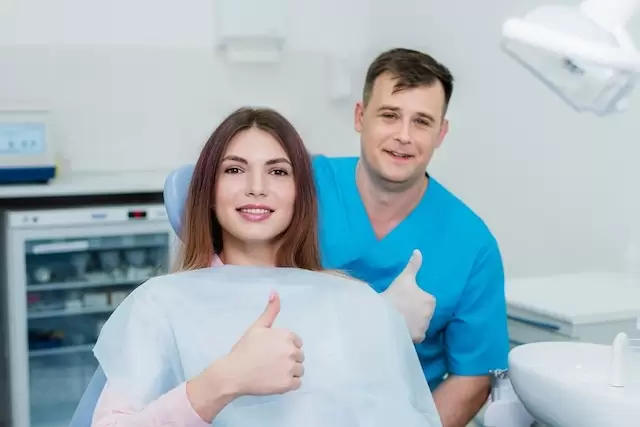 Orthodontic treatment is often pursued to help correct teeth alignment issues such as overbites and underbites, crooked teeth, and also any dental issues that involve the jaw and facial tissues. A lot of these treatments, such as dental treatment with ceramic braces or Invisalign braces, are long-term processes, which is why having a good orthodontist for continual assessment and emergency situations is essential for effective completion of the treatment.
But how do you know if your dentist is qualified and competent? Beyond merely trusting their credentials, what other ways should you consider to make an informed decision when choosing your orthodontist? In this article, we'll list down some of the desirable qualities a good orthodontist has so that you can form a complete evaluation of your orthodontist.
Verifying Their Credentials
While this may seem like it goes without saying, it's essential for you to be confident that your orthodontist is qualified, as there are distinct and significant differences between a regular dentist and a certified orthodontist.
An orthodontist has had an additional 2 to 3 years of supplemental education in addition to their basic degree programme to be a dentist. A dentist may claim that he knows about orthodontic procedures because he has attended a course. But it's always in your best interest to consult an orthodontist who has completed additional formal education to be a full-fledged orthodontist if you want a specialist's opinion or skills in managing your case.
The reason for this is because regular dentists may not have a complete understanding of how unskillful repositioning of teeth can affect your oral health, including bone and joint health, and airway constriction issues. Additionally, they may not have the same access to the complete set of orthodontic tools like a qualified orthodontist, so they may be unable to respond to dental emergencies like appliance breakages adequately.
Browsing and Comparing the Quality of Services
The best way to identify the best orthodontic services available to you is to visit and consult the various orthodontists' clinics near you. During these visits, you should pay attention to a few things to build an opinion around, such as:
Level of Customer Service – if doctors and staff attend to your enquiries and needs well.
Waiting Times – the duration of time you spend waiting before being seen.
Etiquette – see if the orthodontist is keen on having you as a patient and have excellent people skills. They should also have a positive attitude, maintain good eye contact, and listen well to your concerns.
Good with Children – as a lot of orthodontic patients are often young children, it might be wise to evaluate how competent and kind the doctors are with children.
Level of Expertise – ask your orthodontists essential and relevant questions about your treatment to see if they can give you satisfactory and good answers about the treatments.
Trust Your Gut Feeling
It's important to trust your instincts when going for dental treatment. If you've had a poor first impression or feeling after consulting with a particular orthodontist, you may want to change to a different one so that you'll feel comfortable throughout the entire duration of the treatment.
Additionally, naturally good orthodontists will have good reviews. You can read about those reviews on web forums, or through word of mouth. There's a good chance that a lot of people have been treated by the good ones, so identifying one is not too difficult.
At the end of the day, no matter how many professional certifications, accolades or recommendations an orthodontist receives, they're no substitute for your gut feeling as it's more important that you feel comfortable under their care.