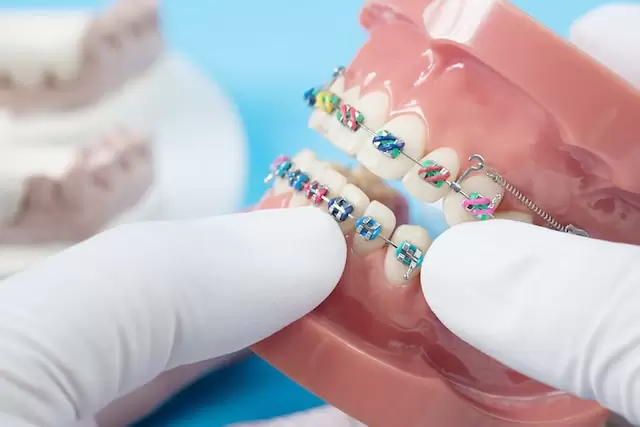 Have you ever wondered if you needed braces? Well, maybe it's time to think about it because you might actually have an orthodontic problem which requires treatment.
The common misconception associated with braces is how it is able to straighten one's teeth. Because of this, people often forget that braces are more than just for the sake of beauty purposes. In fact, in Singapore, instalment of braces may be done to correct bad bites, even though the teeth may appear straight. This may be because the jaws are misaligned or mismatched.
There are many different types of braces out there, so before diving into a certain type and putting your investments into it, you should clearly identify the type of orthodontic problem that you have. By scheduling an appointment with a good orthodontist in Singapore, you'll be able to find out if you require braces, as well as determine the type of braces that will suit your condition best.
But before you get there, you should know the fundamentals of dental braces and the various types that are available. Below, we have listed some common orthodontic problems that people frequently encounter and the specific type of braces that will address these issues.
Lingual Braces
Better known as the 'inside braces', this type of braces is attached right behind your teeth, making it hidden from sight. Instead of attaching the metal brackets to the front of your teeth, the way lingual braces work is through a system of brackets on the back of your teeth, using elastic bands and wires to realign your teeth into the desired positions.
What Orthodontic Problems Can It Fix
Lingual braces can typically fix many orthodontic problems that traditional metal braces can. One of the most common issues it can resolve is an overbite. However, it is not the best option for patients with severe or complex misalignment such as an excessive overbite or extreme crowding. For such cases, other types of braces would be more suitable.
Invisalign Braces
This type of braces uses transparent or clear plastic aligners that are specially custom-made to suit the patient's needs. The aligners will be replaced every 2 weeks or so with a new set, and the patient's teeth will move to the next prescribed position; this process will occur for over a period of months. The Invisalign braces cost varies among the many dental clinics in Singapore, so make sure you pick the right one that will meet your needs, for both your health and financially.
What Orthodontic Problems Can It Fix
Invisalign braces can fix a number of orthodontic problems, some of the main ones include overbites, underbites, open bites, gapped teeth and crowded teeth. However, it is similar to lingual braces as the issues that it can resolve are pretty limited as well. For instance, patients with extremely severe malocclusions should opt for other types of braces instead.
Metal Braces
When we think of braces, the first image that pops up in our mind would definitely be the traditional metal braces. For many reasons, metal braces make the optimal choice for many patients and are actually the most common type of fixed braces for patients. They are ideal for most patients because of how accurate, robust, dependable and most importantly, economical they are, as this is a major issue that many patients face when it comes to picking a suitable type of brace for themselves.
What Orthodontic Problems Can It Fix
Metal braces is every patient's go-to for almost any kind of orthodontic problem because they are able to solve the largest and widest range of orthodontic conditions. When it comes to severe or complex alignment issues, metal braces will make the best option for both the patient and orthodontist as they are able to have the greatest possible control over the process from optimizing teeth alignment to correcting the jaw position. The list of problems metal braces is able to solve include very severe crowding, excessive overbites, cross bites and deep bites.
Ceramic (clear) Braces
Ceramic braces, otherwise known as clear braces, is ideal for those who fit these three criteria: those with a severe orthodontic problem, large budget and last but not least for those who are self-conscious about their looks. Though the ceramic braces costs may be steeper compared to metal braces in dental clinics in Singapore, selecting this option will make it worthwhile if you're looking for braces that can fix that complex orthodontic problem of yours, but still allow you to look good.
What Orthodontic Problems Can It Fix
Ceramic (clear) braces work as well as the traditional metal braces that might be slightly off-putting for those who are concerned about the appearance of metal. It addresses plenty of severe orthodontic problems that many patients face such as misalignment and biting, overbite, crooked teeth, overjet, crowded teeth, widely spaced teeth and so on.
If you have an orthodontic problem that you need to fix, make sure you pick the most suitable type of braces to address that issue. Picking the wrong type will only result in a setback to achieving straighter teeth or in worse situations, prevent you from solving that detrimental problem.