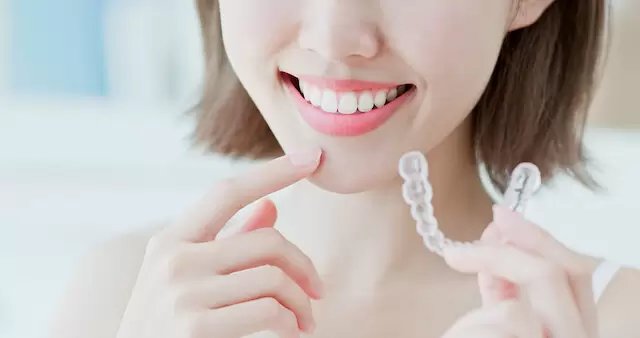 Is it ever too late to want to look your best?
The answer is no. Age is just a number; if you feel like needing a boost to your psychological well-being, a cosmetic make-over, including makeup and braces instalment can help you achieve that. These days, there is nothing to stop you from looking your best.
As an adult and a working professional, getting braces might seem aesthetically unappealing and feel uncomfortable. You might also feel afraid or feel that it's not worth the effort to fix your teeth at your age.
Despite all that, if you do want to invest in braces to enhance your smile and improve your bite, go for it! It is, in the end, a choice only you can make!
What Adults Should Know About Braces
As an adult, your body is practically fully developed. Fixing your teeth using orthodontic braces may need more time as tooth movement is slower when you age. Younger patients are usually less likely to be afflicted with degenerative diseases that may interfere with healthy tooth movement. Diabetes can affect the blood vessels and tissue healing that is so important for normal rapid tooth movement.
Children as well as adults need healthy teeth and strong jaws to chew their food properly.
Strong and healthy gums, teeth and jaws are essential for adults who want to get braces. This is to reduce the risk of any unwanted consequences like gum disease and tooth decay.
It is also important to keep in mind that severe misalignments for adults are more complicated to correct; in severe cases, treatment may even need to go beyond braces and involve oral surgery. However, each patient has a different set of needs that are not in any way directly related to a person's age and will be recommended braces most suitable for them.
Benefits Of Braces
Braces are an excellent investment to straighten and align your teeth, giving you a perfect and healthy smile!
There are many types of braces, but all of them have one primary function; to correct any misalignments in your teeth.
Braces can help with overbites, mis-articulations, difficulties in chewing and even those who are uncomfortable with smiling. However, only by having a good orthodontist in Singapore to carefully analyze your problem and plan your treatment can you achieve your desired outcome more smoothly.
Selecting The Right Braces
There are metal braces, which are the most common, clear or Invisalign braces and ceramic braces in Singapore.
Although metal braces are the most common, they are the least appealing to those who demand the highest standards in aesthetics due to their highly visible and glaring appearance. Despite being robust, accurate, economical and dependable, metal braces can sometimes painful and uncomfortable to use in certain situations.
Alternatives include ceramic braces or clear braces, both of which are preferred by and large by most working professionals for their lesser visibility and better comfort.
When choosing which one is right for you, prioritise what is the most important – comfort, appeal, cost.
Affordability Of Braces
The cost of braces range from as low as $450 to as high as $8,800. Each price differs from patient to patient and braces to braces.
Metal braces are generally the cheapest and most affordable braces compared to the others. In terms of cost, Ceramic braces in Singapore can be quite expensive, due to its more translucent material and more complicated manufacturing process.
Another alternative is clear braces, one of the more expensive braces. So, how much do clear braces cost in Singapore?
Clear braces can cost as high as $8,800. With their invisible and removable nature, they are more expensive yet most suitable for the working individual.
Getting braces is not just for younger patients who are still growing. Your age should not matter when getting braces just as there is no age limit in investing in things that make you look your best.
What matters the most is that it is something you want for yourself that will be of benefit to you in the long run.