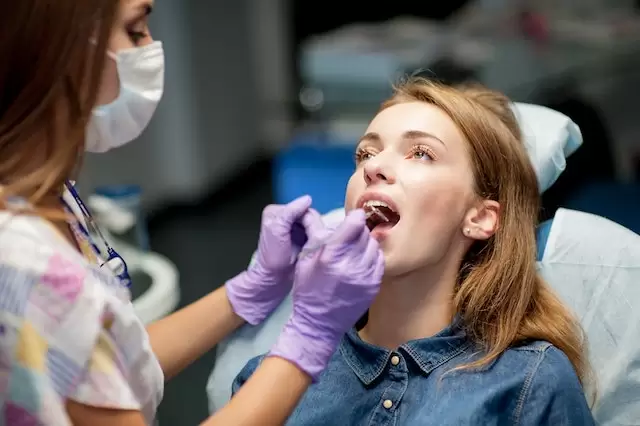 Consulting a good orthodontist in Singapore for braces for the first time can be intimidating. You may have many different concerns, like experiencing pain, cleaning and managing them, and their aesthetic value. These are only a few of the issues involved, and you also have to consider what types of braces would be suitable for you, and how much braces costs in Singapore.
Orthodontic treatment with braces is considered an aesthetic, non-surgical procedure, so it is not covered under Medisave or most medical insurance, which means that you will have to bear the full or a substantial part of the cost of braces yourself. Furthermore, keep in mind that there are differences in price for braces made in public hospitals and private clinics.
In this article, we'll share some of the common braces types, and their costs.
Type of Braces & Costs
Metal Braces
These are the traditional stainless steel braces. They are reliable and highly effective but are the least aesthetically pleasing. Metal braces offer the quickest option for patients who want to get the treatment over and done with, in the shortest time possible. On the flip-side, metal braces might cause ulcers and heightened discomfort because of its metal parts, so it's not advised to get them if you have a tendency to get ulcers.
They are, however, the cheapest and most affordable type of braces. On average, the cost of metal braces in Singapore is around S$4,000 to S$6,000. Affordable as they come, metal braces are a great option if you want fast, non-fussy results with low priority on aesthetics.
Ceramic Braces
The modern alternative to metal braces, ceramic braces are popular for being the better-looking choice. The main appeal of ceramic braces is that their tooth-coloured brackets are designed to blend in with the natural colour of teeth, so they don't stand out as much. Because of this, they are popular among children and teenagers. On the other hand, the disadvantages of ceramic braces are its brittleness and price. Ceramics are more expensive than stainless steel, but is also more brittle and tend to show up stains more easily if proper care is neglected.
Ceramic braces are recommended for patients looking for a balance between effectiveness and aesthetics. Ceramic braces costs in Singapore can range from S$5,000 to S$7,000, depending on the severity of correction required. Additionally, it is advised to pay more attention to cleaning ceramic braces as they could be noticeably stained. All in all, it is still a good option for patients looking for a middle-ground for a solution to crooked teeth.
Lingual Braces
Another type of braces in Singapore are the lingual braces. The main benefit of lingual braces is that they are completely hidden from view, as they are positioned behind the teeth. There are a few drawbacks for lingual braces though; firstly, the procedure is highly expensive because of how hard the installations and adjustment is to execute. Secondly, because of its position, it can cause discomfort and restrict the movements of the tongue.
Patients that consider lingual braces are normally willing to invest more in the treatment as they prioritise aesthetics above everything else. On average, the prices are around S$10,000. The cost of lingual braces in Singapore is often more expensive than the other options, but it's particularly good for adults who don't want any hint of wearing braces showing.
Invisalign
These revolutionary braces do away with brackets entirely. Instead, they are transparent plastic moulds that fit snugly onto the teeth. Worn for a specific amount of time, these virtually invisible braces are replaced with newer, tighter molds every few weeks during the alignment process. They are also removable, so patients experience greater comfort when eating or brushing their teeth. Additionally, patients only need to visit their dentists once every two to three months, to collect their new moulds and have their teeth examined.
While there are many benefits, the cost of Invisalign braces in Singapore are high and are often considered as a 'premium' treatment. The costs can range from anywhere between S$8,000 to S$11,000. Unfortunately, Invisalign is also not a viable braces option for patients that have severe teeth misalignment.
In conclusion, we hope this article provides some insight into choosing the right type of orthodontic braces for you, and also the prices for each type of braces. Orthodontic treatment with braces is a lengthy procedure, and there may be unforeseen additional costs too, so be sure to consult your dentist or orthodontic specialist to ensure your financial expenditure is within your means.